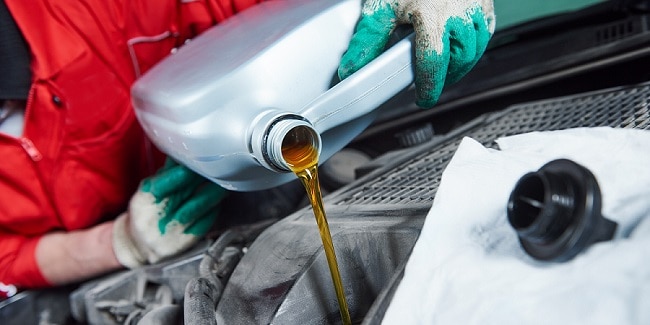 Preventive maintenance is one of the most important things you can ever get for your vehicle. As tough as vehicles are built these days, they still need routine work if you want to maximize longevity as much as possible. In fact, there is one service in particular you should be getting regularly.
Fortunately, the most frequent service is among the easiest. This service is, of course, an oil and oil filter change. You may be wondering where you can find an "oil change near me"in the Milledgeville, Eatonton, Macon and Greensboro areas. That's where Butler Ford Milledgeville can help. Learn more about why you need oil changes and how our service center can help.
How Long Does an Oil Change Take?
Does My Ford Need an Oil Change?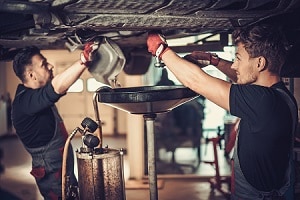 Changing your vehicle's oil is the base level service on every maintenance schedule for a reason. Oil is like the lifeblood of your car. Without it, your vehicle wouldn't be able to run. This is because it's the key factor in making sure your engine is running smoothly. Your engine is made up of heavy, fast-moving metal parts. As these parts operate, they scrape against each other. That friction can be incredibly damaging, so oil is there to act as a lubricant.
Lubrication is the primary factor keeping your engine from tearing itself apart simply through normal operation. That's also why it's so important you get your oil filter changed as well. Contaminated oil acts less as a lubricant and more as an actively corrosive substance. In some cases, contaminated oil can be more damaging than no oil at all, so make sure you stay on top of your oil and oil filter changes.
Signs You Need an Oil Change
There are several signs you need an oil change. One of the most obvious can be found by examining your oil. Pop the hood and take a look at your oil dipstick. If the oil is thick and black, it's time for a change. Typically, oil is supposed to be a honey-like color with a similar consistency.
Additionally, keep your ears open for grinding noises in your engine. As your oil fails over time, it will be a less effective lubricant. That will inevitably lead to your engine parts grinding against each other and creating the abrasive sound. Stay alert for any strange smells or smoke as well. Those could indicate you have an oil leak.
About Our Service Center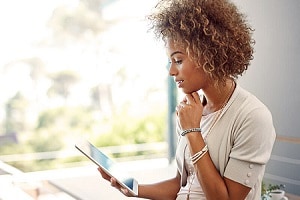 If you're looking for a quality service center for your next oil change, we're happy to help. Our service center is staffed by trained professionals who are equipped with the latest in auto-repair technology. Our technicians can handle complex services like engine mount replacements, so an oil and oil filter change is a simple process for them.
In addition to our exceptional, quality service, we are dedicated to making your experience as convenient as possible. Our mission is to be the answer to all your automotive needs, offering the quick and quality service you deserve. Check out our convenient service scheduling tool right here on our website to put your oil change on the calendar.
Schedule Your Oil Change with Our Milledgeville Service CEnter
If you're wondering where to find an oil change near you, Butler Ford Milledgeville has got you covered. As the premier Ford dealership in the Milledgeville, Eatonton, Macon and Greensboro areas, we've got the highly trained and dedicated technicians you deserve. Schedule your service appointment today!