Inside, outside, and under the hood, your vehicle is full of intricate parts. These parts all work together every time you perform basic functions, such as turning the key or pressing the gas pedal. Sometimes, however, these parts wear out and need to be replaced.
If this happens, don't worry-our team at Butler Ford Milledgeville is here to help! Simply stop by our Parts Department and our expert technicians will take care of the rest. We are conveniently located near Milledgeville, Eatonton, Greensboro and Macon, and we are proud to assist drivers with all their service-related needs.
About Our Parts Department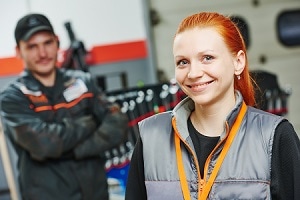 The Parts Department at Butler Ford stocks nothing but the highest-quality OEM parts, guaranteed to help your vehicle run as smoothly and efficiently as possible. This includes everything from tires to air filters. We also special-order parts if you need something we do not have in stock. And, of course, we are happy to answer questions via our Contact Us form.
Why OEM?
When you choose a parts department that offers genuine OEM products, you can rest assured that those parts will perform exactly as expected. After all, they were made for your car by people who know your car, inside and out. Choosing OEM parts also keeps your vehicle's trade-in value high-good to know if you're considering a new vehicle purchase any time soon!
Ordering Parts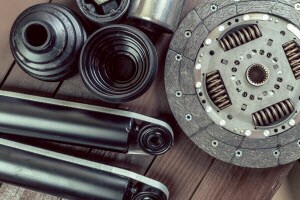 If you need a specific part that we do not currently have in stock, we are more than happy to order it for you. Simply submit your request by providing us with some information on your vehicle and a description of the desired part, and we'll do the rest. To make the process even simpler, you can choose to add installation to your order.
Contact Our Parts Department Today
If you need an oil filter, air filter, or any other part for your vehicle, contact us with questions or place an order. Our team at Butler Ford Milledgeville is proud to serve the Milledgeville, Eatonton, Macon and Greensboro communities, and we are looking forward to helping you!