A basic oil change is at the core of our maintenance schedule. It doesn't matter what kind of car, truck, van, or SUV you're driving-consistent oil changes at the appropriate mileage interval can keep your car running stronger, and for longer.
So how do you know when it's time to make a maintenance appointment? Check out the signs you need an oil change and where to go to keep your car healthy and humming along on the Sparta, Eatonton, and Milledgeville roads.
Oil Change Signs
There are essentially five signs you need an oil change. The first is the color of your oil. The second is engine noise. Third is the color of your exhaust smoke. Fourth is a burning oil smell inside your cabin. Finally, your check engine or oil change light is an indicator that you need to have your oil changed.
Dark-Colored Oil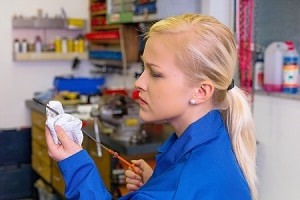 If your oil is dark-colored, opaque, or black, it's definitely time to get a change. When it's clean, oil should be golden-colored and translucent. As the oil does its job, it picks up dirt, grime, and particles from the engine. This turns it dark in color. If you leave it too long, it'll also get thick and sticky, turning into sludge that can damage the engine.
Engine Noise
If you hear engine noise, particularly knocking, you need to get your car into the shop right away. This is an indicator that your oil is no longer doing its job as a lubricant and barrier between the heat and friction your engine produces, and a lack of fresh oil coursing through the engine has already started to take its toll.
Exhaust Smoke Color
Every car produces exhaust smoke, which is a translucent blue-gray color. If it starts to emit dark or even black smoke, particularly while you're driving, you could have an oil leak that's spraying on your engine. It can also indicate that there's other problems with the engine. If you see black exhaust smoke, get your car in for service as soon as possible.
Burning Oil Smell in Your Cabin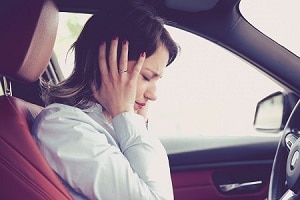 If you're driving and you suddenly smell oil or the odor of something burning, don't ignore it! This usually means that there is a leak, or that your engine is overheating and burning oil into the exhaust system. This can create real damage to your car, so make sure you get the problem assessed swiftly.
Oil Change Dash Light
Most modern cars are designed to simply tell you when it's time for an oil change. Watch for your oil change dash light or "check engine" light to ignite. When you see this light, make an appointment for service as soon as you can.
Get Service at Butler Ford Milledgeville
If you're in the Eatonton, Milledgeville, or Sparta, GA, areas and you notice any of the above signs you need an oil change, call Butler Ford Milledgeville. Let us schedule an appointment to keep your car running like new today!