To help you find the car you've been looking for, Butler Ford of Milledgeville has put together a number of beneficial links on this page. Each of these Ford reviews offer insightful information about characteristics like fuel economy, towing capacity, or engine specifications.If you're confident that a Ford is the best way to navigate the Milledgeville, Eatonton, and Sparta communities, then start reading through the reviews on this page to gain valuable information about every appealing model.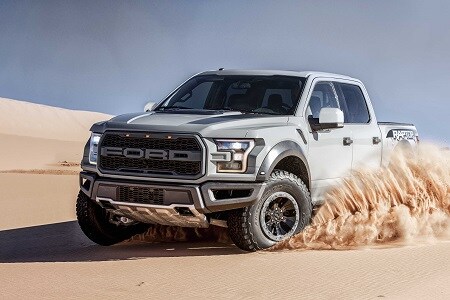 2018 Ford Mustang Review
What's in Our Ford Reviews?
If you've not yet read through any of our Ford reviews, you'll be delighted to find a wealth of information on each link that can make the car-shopping process much easier.You see, each
Ford model
has unique traits that cater to the needs of specific drivers, and these reviews will highlight those traits for you, so you'll know if that model satisfies all your preferences.For example, if you're looking to find a vehicle that has both cargo and passenger space, our reviews will go into detail about those aspects, listing measurements and giving you an idea of how much room is available.If you're looking for an athletic model rather than a family-friendly ride, however, our reviews will highlight different traits for those types of Ford vehicles, too, like horsepower or infotainment features. 
Getting the Facts Straight
All of the information found on our reviews is for your benefit. The more you know about a specific model, the more confident you'll feel when visiting the dealership for a test drive.There are a lot of options out there, and a lot of
different models
with different specifications, but this page makes comparing traits much easier. You can quickly hop from one review to the next, making side by side comparisons for things like fuel efficiency or interior design. Once you've identified the model that checks off all your boxes, you'll be satisfied knowing you've turned over every stone, and found the car that best fits your lifestyle.
Finally, a Test Drive!
After researching models, comparing features and specifications, and deciding on the Ford vehicle that best embodies what you're looking for, you can finally get behind the wheel!If you're near Milledgeville, Eatonton, or Sparta,
contact us
at Butler Ford of Milledgeville to schedule your test drive today!