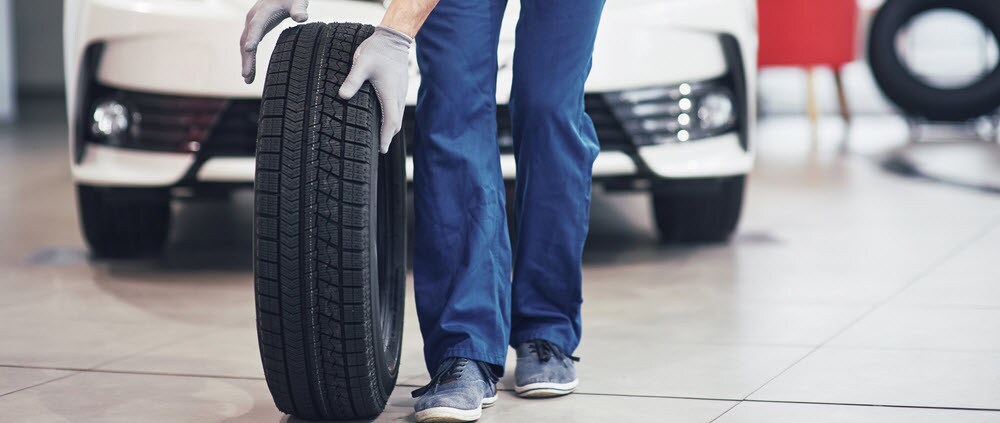 Wondering how to change a tire? When you find yourself with a flat tire, this simple skill is crucial to have. At Butler Ford Milledgeville, we want to show drivers in Sparta, Eatonton, and Milledgeville how to make quick work of this process.
In our step-by-step guide to changing tires, you'll find all you need to tackle your next tire change yourself. Reach out to us if you have any questions!
Have Everything Ready to Go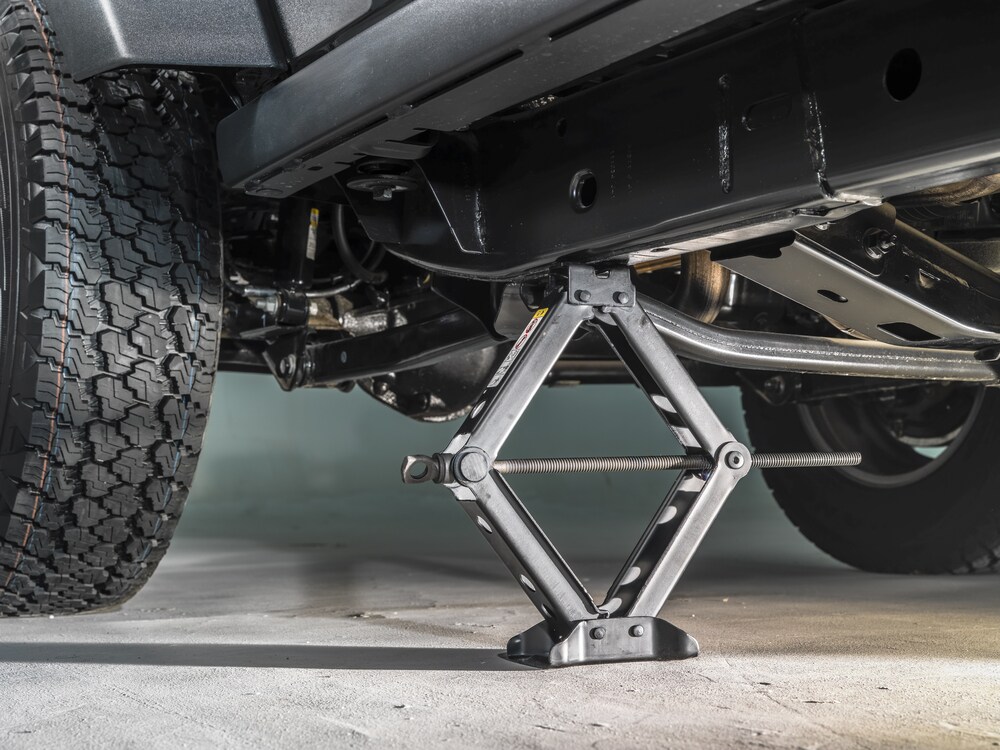 There are a few items you need to perform a tire change, including: a jack, jack stands, lug wrench, and, of course, a fully inflated spare tire. Your car should come with these items on hand. You can check your owner's manual to figure out where they are.
It will also help to have a flashlight, gloves, and wheel wedges ready to go. You should always keep these items in your car, since you never know when a flat tire will strike.
Find a safe place to park and work. Avoid hills and aim for a paved area, so your jack won't sink into the ground. Empty parking lots are a great option.
Jack Up Your Car
First, you'll want to remove the hubcap and loosen the lug nuts. Don't remove them completely just yet, and don't remove the hubcap if it's held in place by the lug nuts. Loosen them only one turn.
Next, use the car jack to lift your vehicle and the jack stands to keep it secure. Once your car is up in the air, you can remove the lug nuts and the wheel itself.
Remove & Replace the Tire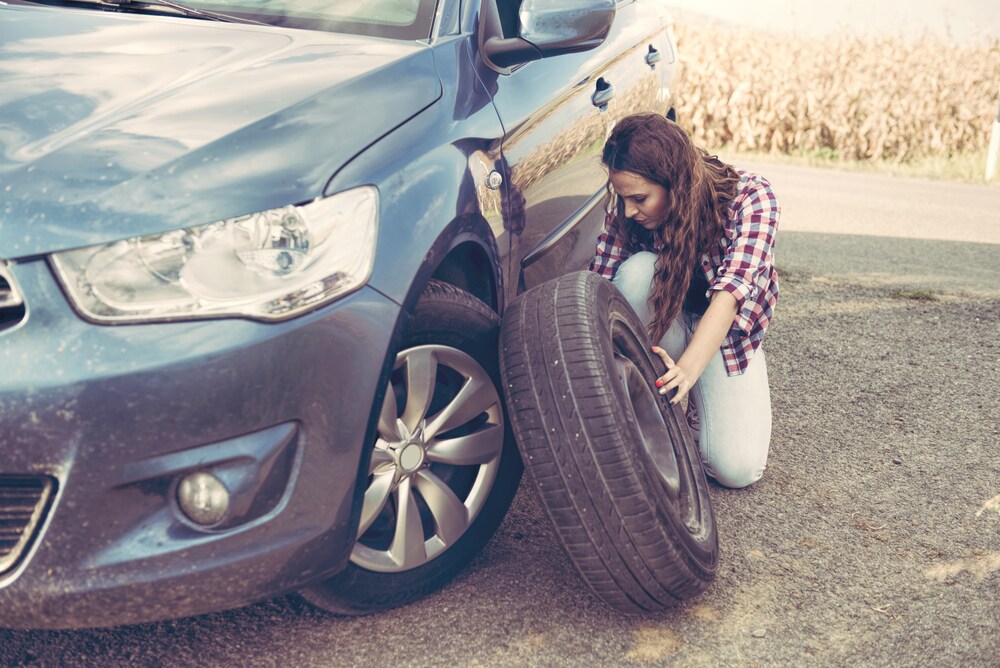 Use two hands to remove the flat tire from the wheel. It's easiest when you pull the tire toward you. If it seems impossible to remove, try hitting the rubber with a hammer. If there's rust on the wheel, it might need to be loosened to get the tire off.
Now, it's time to install your spare tire. Put it in front of the wheel well and line it up with the wheel bolts. Next, add the lug nuts to tighten the wheel back into place. Turn them clockwise by hand as tightly as you can. Then, use the wrench to turn the bolt tight enough to secure the tire.
Lower Your Car
Finally, remove the jack stands and lower your car back to level ground. Tighten the lug nuts as much as possible. Congrats: You're finished, and you now know how to change a tire!   
Keep in mind, though, that some spare tires are not intended for continuous use. They're an emergency measure and shouldn't be driven for long distances. If your tire is one of these, replace it with a full-size, normal tire ASAP.
Not sure whether your tire is a temporary spare or not? The tire technicians at Butler Ford Milledgeville can help you determine that. Milledgeville, Eatonton, and Sparta drivers can turn to our friendly team for all their tire repair needs. Contact us to learn more!