Every driver in Milledgeville, Eatonton, and Greensboro wants to feel safe when they get behind the wheel of their vehicle. You can increase your safety and security if you invest in a Ford automobile equipped with Ford Co-Pilot360™. This advanced safety suite includes a wide array of active features that are designed with your protection in mind, and with this assistance on your side, driving will be easier and safer than ever before. Learn more about Co-Pilot360™ to discover some of the best attributes of this safety suite.
Ford Advanced Safety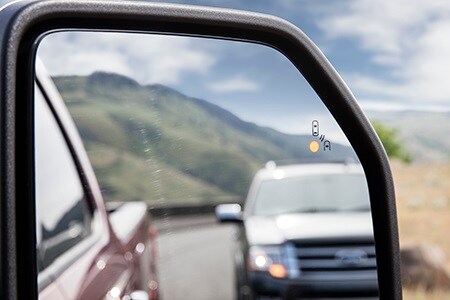 Co-Pilot360™ is the most advanced safety suite to ever hit the market, with a variety of notable features that are designed to keep you aware of the road. One of the most useful characteristics of this system is Adaptive Cruise Control with Lane Centering. The system monitors the traffic around you and adjusts your speed so that you're at a safe distance from other cars, while Lane Centering detects markings on the road so that you're easily able to stay in the center of your lane.  You'll also have access to an Evasive Steering Assist system that makes avoiding collisions easier by offering steering support if applying your brakes isn't enough to help prevent a wreck.
Smart Driving Assistive Features
If you choose a vehicle with Ford Co-Pilot360™, you'll enjoy a wide array of innovative driver features. The assistive technology guarantees a world-class driving experience every single time you take your Ford vehicle for a spin.
The Pre-Collision Assist with Automatic Emergency Braking system is one of the most notable driver-assist features in the 360 suite. The system works in a few important ways. The pre-collision feature alerts you if you're at risk of colliding with another vehicle or a pedestrian. The Automatic Emergency Braking System adjusts your brake sensitivity so that you'll have the stopping power you need when you press your brake pedal, and it will apply your brakes automatically if you don't respond to the alert.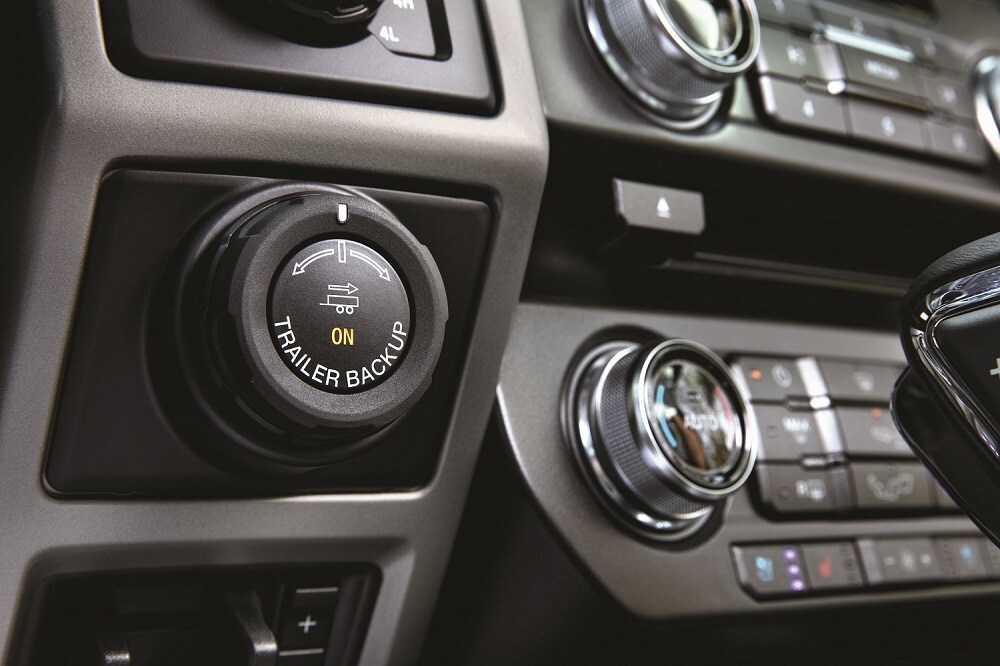 In addition to Pre-Collision Assist, the Co-Pilot360™ offers several other features that guarantee your safety. The Blind Spot Information System (BLIS®) with Cross Traffic Alert makes sure you never drift into a vehicle in your blind spot or back into a vehicle passing behind you. Other features include a rearview camera and automatic high beams.
Ford Truck Safety Features
If you purchase a Ford truck with Co-Pilot360™, you'll have several unique features that work to keep you and your vehicle safe and in control. For instance, the BLIS® includes trailer coverage for extra protection. Connecting a trailer to your truck is also quick and easy with Pro Trailer Backup Assist™.
Visit Butler Ford Milledgeville
If you're interested in purchasing a vehicle that includes Co-Pilot360™, you should stop by Butler Ford Milledgeville to check out our exciting vehicle selection. We can tell you which of our vehicles come equipped with this safety suite to allow you peace of mind while driving around Eatonton, Macon, Greensboro, and Milledgeville.