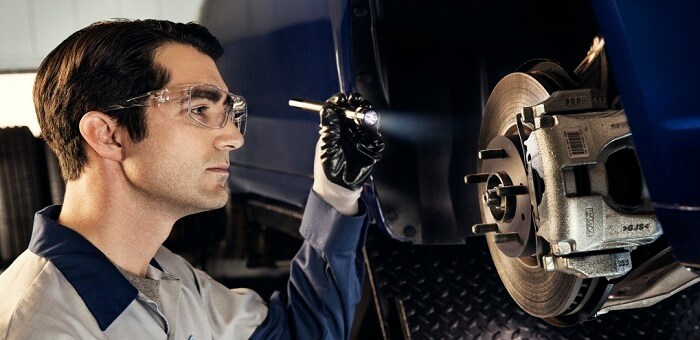 While maintaining a consistent schedule of regular maintenance can help, there's a few common signs that can indicate that something in your car needs fixing.
Spongy, unresponsive brakes might indicate a brake maintenance problem.
Unusual grinding or thumping sounds could mean there's something wrong under the hood.
Are you noticing pools of fluid underneath your car? You probably have a fluid leak.
Experiencing frequent power shortages or failures? You might need a battery inspection.
The most important tool you have, however, is your own experience with your vehicle. If you feel like something's off about your car and that it's not driving the way it usually does or should be, there's a fair chance that something is genuinely wrong.
Trust your instincts and get the help before a potentially small issue has the chance to grow into something bigger, more complicated, and more expensive.
Schedule a Service Appointment at Butler Ford Inc
Does your car have a maintenance issue you need resolved? Get in touch with the service team at our Butler Ford Inc. We can connect you to trained service technicians with the skills and tools to handle all your repair needs. Schedule your appointment today.